WRL Globe Scout 680
This was my new addition to the shack as of 5/18/12.
Picked this little jewel up at the Dayton Hamvention.


It was sitting on a table, looking sad and very dirty. The sign next to it said "I don't want to take it home, make offer". So I did and it came home with me.


Look at all that dirt, this must have sat for a very long time in someone's barn.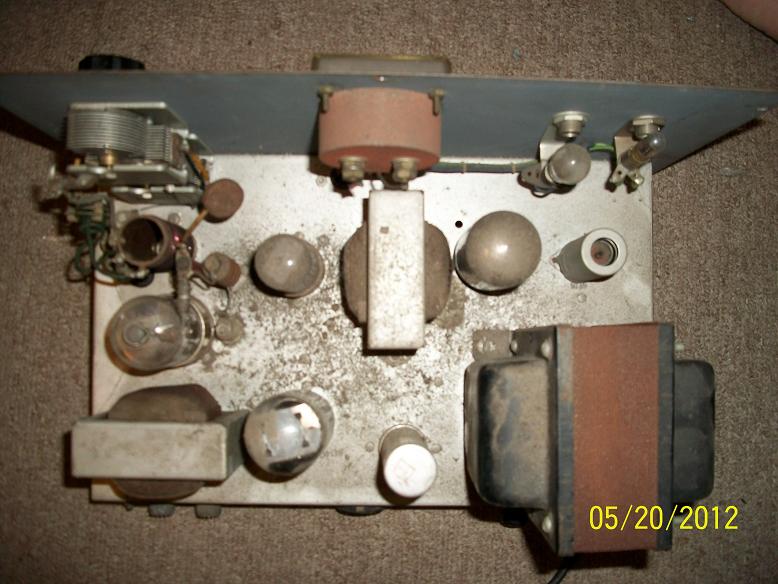 After 30 minutes, half a roll of paper towels, and a lot of Lysol cleaner, she cleaned up pretty well.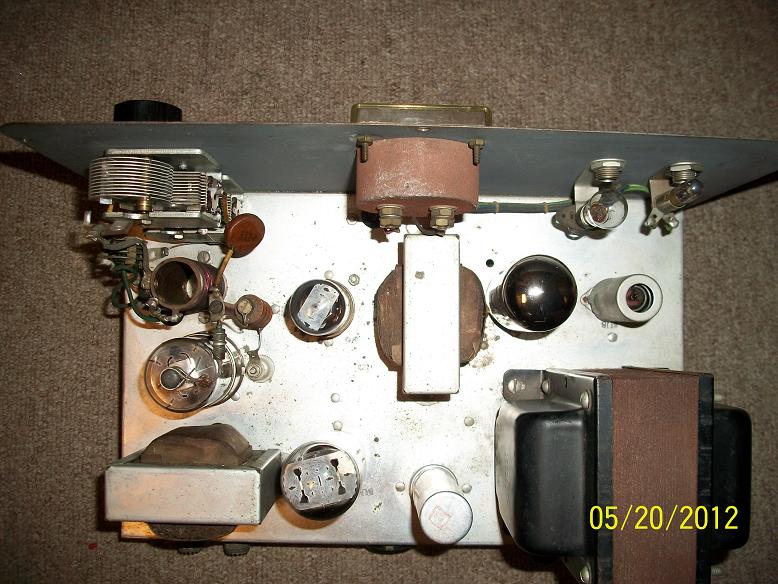 The inside of the chassis looked very clean, even the old paper caps looked intact.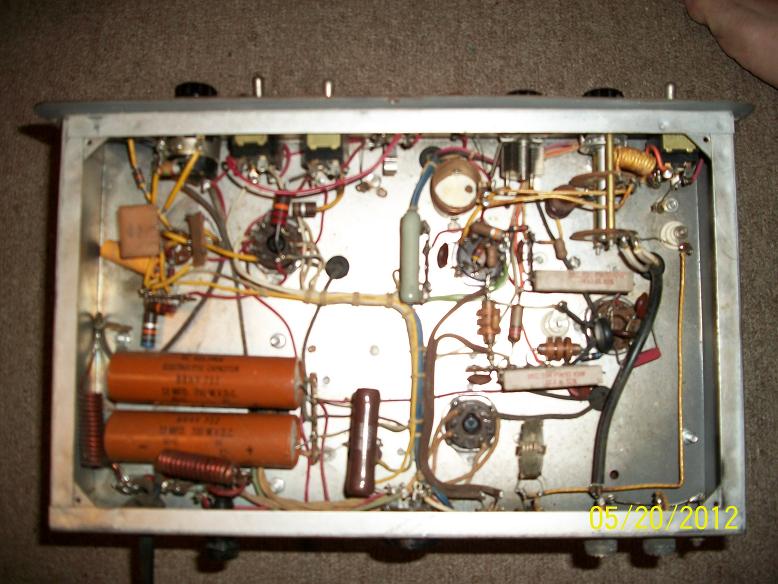 The rear of the chassis is in fair condition, I did not try to polish it too much to preserve the original lettering.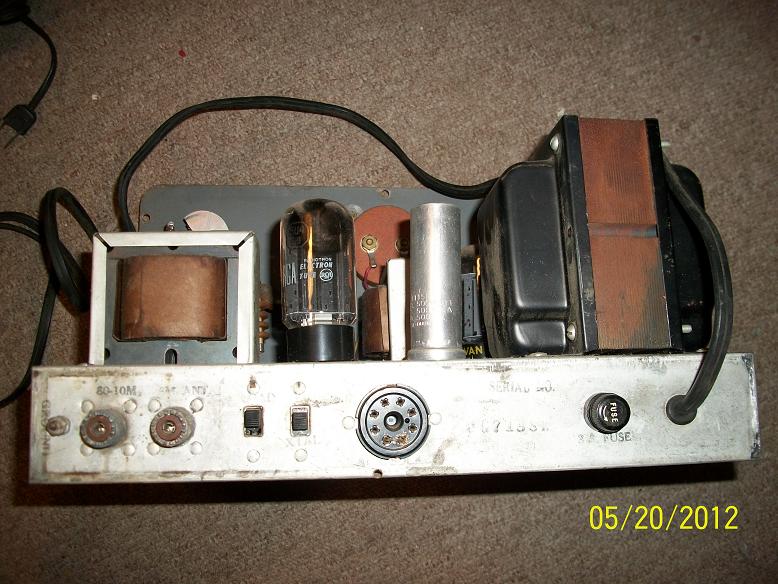 Here it is hooked up and ready for testing. The case and face need re-painted. That is a job for someone else.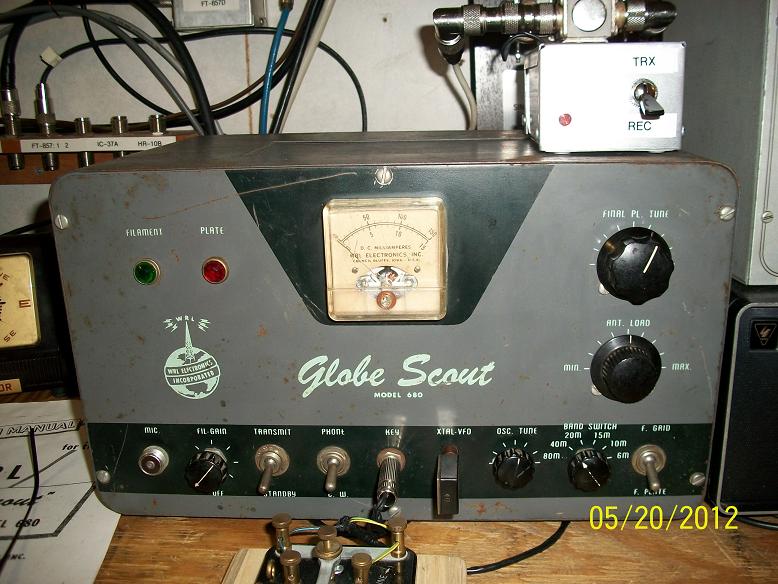 After looking at the overall condition of the radio I decided to throw caution to the wind and fire it up.
I let it sit and idle for a good half hour before trying to tune it up. After that I went through the tune up process, the rating for this rig is 65W input at 130mA. At 120mA I was getting 30W output, right in the ball park!

Here it is in operation with the Hammerlund HQ-110. I've made two QSO's with it using a 7.040 crystal, both contacts yielded good reports and the radio appears to be strong. I do plan to replace the old paper caps and get new screen print for the front panel later.